External Website: www.kindermusikwithbecca.com 

Very impressed with the content of the 'Young Child' course and the amount of musical knowledge my daughter has gained despite her young age and only one semester of class so far!
-Young Child: Semester 2 Parent
Belfast

Both my daughter and I thoroughly enjoyed kindermusik. Not only is it a full musical curriculum, It really helped her speech, her little singing voice, her memory and her confidence. I cannot praise it enough.
-Gillian Doak (Our Time Parent)
Belfast

I think the class is fantastic and very unique
Anon. 'Kindermusik with Becca' Parent
In a nut shell...
Taught by Ms Becca Hopkins, accomplished vocalist, experienced music tutor, and second generation Licensed Kindermusik Educator, these fun, awarding winning classes will not only prepare your child for formal music lessons and a life long love of music, but will also stimulate cognitive, emotional, physical, and language development. Using combined methodology from Orff, Kodaly, and Suzuki, Kindermusik is unique in its holistic approach to a child's musical growth. Recognizing that home is the best learning environment, and that there is no better teacher than a parent/caregiver, At Home Materials are an essential part of the Kindermusik experience, as they help to integrate learning and play time throughout the week. They are of course included! During class, Ms Becca will ensure that parents understand the Foundations of Learning provided by each inspiring activity, giving every child and family individual attention and feedback. 
Levels 4 & 5: Kindermusik for the Young Child (5 - 7 Years)
For children aged 5 - 7 years
Progresses from Foundation Stage to Key Stage 2

Level 4: Semester 1 
September 2023
Level 4: Semester 2 
Saturday @ 9:45 - 10:45am
Level 5: Semester 3 
September 2023
Level 5: Semester 4 
Saturday @ 11:30am - 12:30pm

Using a small-group approach to music education, Kindermusik for the Young Child provides a pressure-free class where your child can develop a strong musical foundation by learning the concepts, language, notation (reading & writing from the first class), and vocabulary of music and its greatest composers. All while learning to play the glockenspiel, recorder, and two-string dulcimer as well as being introduced to the first steps of ballet, jazz, and tap dancing over the course of four semesters.  

The programme is designed to prepare the young child who is eager for first experiences with musical symbols and instrument discovery. Your child will not only be introduced to classical music but also music from around the world. Plus, through the enjoyment of routine practice and caring for his/her own real musical instrument, your child will be perfectly prepared for individual tuition and will grow in self-confidence as he/she masters exciting new skills!
*Parents or caregivers are encouraged to attend the last 15 minutes of class.
Level 3: "Imagine That!" (3 - 5 years)
For Children aged 3 to 5 years
Introduces Foundation Stage and prepares the child for independent learning. 

Friday @ 2:45 - 3:30pm
Saturday @ 10:45 - 11:30am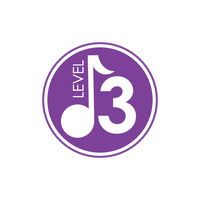 Using the power of music, 
Kindermusik's Imagine That!
 taps into your little child's creative spirit and boundless energy and focuses on developing his/her learning strengths and self-confidence so he/she'll be ready for school, prepared for future music lessons…or able to leap tall buildings. Each class will include introduction to musical concepts (i.e. Staccato, Legato, Forte, Piano, Accelerando, etc.) through pretend play, a variety of music, instrument playing, singing, storytelling and literacy - all in a warm environment nurturing social and emotional skills.
*Parents are encouraged to attend the last 15 minutes of class.
Level 2: "Our Time" (18 months - 3 years)
For toddlers aged 18 months to 3 years

Thursday @ 10:00 - 10:45am
Saturday @ 9:00 - 9:45am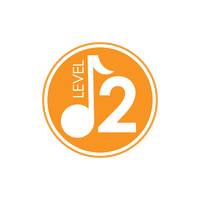 A class for you and your toddler,
Kindermusik Our Time
encourages her to be creative, to initiate her own ideas and to respond in her own ways, while your active participation gives her the security she needs. Through class, you'll uncover an engaging musical world while building your child's confidence, self-control and communications skills. Each class will include: instrument exploration and ensemble skill development, singing and vocal play, story time and early literacy, as well as dance and movement activities which all focus on introducing musical awareness.