Miss Aoife Lynch (Piano, Drums, & Composition)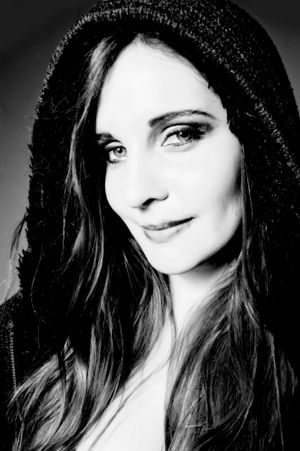 Ms. Aoife Lynch MA BMus DipLCM
Phone: 07599 708293
Email: Aoife.l.lynch@gmail.com
In-studio Lessons offered on Monday, Tuesday, Wednesday & Friday

Aoife Lynch's interest in music began at an early age, when studying piano at the age of four under the tutelage of Mr. Murray Erskine. As her interest in music broadened she began to study percussion specialising in drums under Mr. Michael Bradley as well as enriching her musical knowledge with study of music theory. In June 2004, Aoife was selected to attend the 'Arts Academy' summer scheme funded by the Arts Council of Northern Ireland during which time she was introduced to the world of composition by composer Elaine Agnew. After successfully achieving DipLCM in Pianoforte Performance in June 2005 at the age of 17, Aoife proceeded to study music at third level education in Queen's University of Belfast studying both composition and performance.            Aoife studied composition under Prof. Piers Hellawell and Dr. Simon Mawhinney. She had various opportunities to have compositions played by professional performers and by fellow students. In November 2008, her composition 'The Ever Evolving Ninago' was performed at a public composition workshop by the Ulster Orchestra Percussionist Mark Robinson. Also in November 2008, Aoife had the opportunity to have various compositions performed by fellow students, such as 'The Ever Evolving Etude' for solo cello was performed by Laura McGrogan, 'Displacement' for solo clarinet was performed by Eduard Zatriqi, 'Big Bug' for solo violin was performed by Amber Hillen and Aoife herself performed her own composition '6/2' for piano solo.

Aoife's understanding of composition was greatly enhanced by her study of pianoforte performance under the expert pianist, Mr. Michael McGuffin as well as jazz and experimental percussion under jazz percussionists Steve Davis, Paul Wertico and Paul Clarvis. She was a member of many ensembles such as the Queen's Music Society choir (repetitieur), Queen's Camerata Orchestra (percussion) and the QUBe ensemble (piano/percussion), which is an ensemble specialising in improvisation and musical performance games such John Zorn's Cobra. During her time in third level education, Aoife was often requested to be a performer by fellow composers and therefore she gained a lot of experience working with composers ranging from undergraduate students to professional composers.

In the summer of 2009 Aoife acted as the orchestral pianist and vocal repetitieur for the Spark Opera Company's premiere production 'Bright Sparks' working with fellow student composers Eduard Zatriqi, Omar Zatriqi, Matthew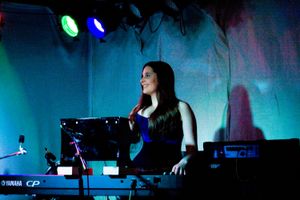 Whiteside and composer Conor Mitchell. She has also worked with other composers such as Emma Cummings, Daniel Barkley, Dan Morrison, Marc Tweedie, Becca Hopkins, Brennon Bortz and Marc Applebaum. 

In June 2009, Aoife graduated with a Second Class Honours, First Division Bachelor or Music degree. She then continued to study composition at postgraduate level at Queens University of Belfast under Prof. Piers Hellawell. Again, Aoife combined her interest of composition with performance as she undertook a recital component for her masters, for which she composed and incorporated her own work into her chosen repertoire for her masters recital. This recital took place on the 8th June 2010 and was the premiere performance of her own composition 'Battles' Piano Suite. With first class marks for all composition and performance components, Aoife graduated in December 2010 with a MA in composition with commendation.   

In September 2010, Aoife became the final member of the trip-hop electronica trio, Decomposing In Paris. In this ensemble, Aoife is not only a performer but contributes her arranging skills as a composer to all the music produced as well as composing original material to be added to the ensemble's repertoire. The ensemble has had their music broadcast on local and UK radio and released their debut EP 'Personal Ad' on the 29th of March 2012. They have also been featured on Gifted Live, a live music event broadcast via the internet from the The Empire Bar, Belfast standing beside other artists such as The Answer and Duke Special. Decomposing In Paris will tour the US in August/September of 2013.
MusicFirst NI (Charity No. NIC104806) 46 Botanic Ave, Belfast BT7 1JR