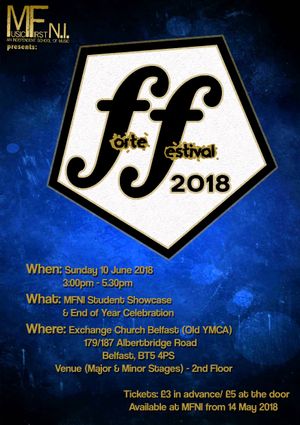 News & Events
Mon, 11 Sept - Sat, 16 Dec (13 Weeks)
Half Term: Mon, 30 Oct - Sun, 5 Nov
 —  —
MusicFirst NI, 46 Botanic Ave, Belfast, BT7 1JR
An evening of festive music by MFNI students of all ages!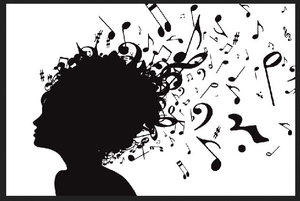 Thank you for visiting...
MusicFirst NI is an independent school of music that proudly places music first. 

While offering all the benefits of a musical community such as concerts, classes, ensembles and private tuition, we provide personalized musical development for any level, genre, and age (toddler to mature adult) - with the convenience of conducting all communication directly with the tutor.

Through our diverse, yet complementary curricula, our international team of tutors specializes in making theory practical. Specialism is an important word here at MusicFirst NI, as our tutors only teach their own first-study instruments and subjects in which they have performed professionally.**

Come learn from teachers who can and are doing!
We would love to help you advance your musical knowledge, refine your solos, enhance your improvisation skills and polish your performance, all while boosting your confidence and having fun.
To get started you can contact us by email, stop by our  facility on Botanic Avenue and/or 'like' us on Facebook or Instagram
 
**Disclaimer: Despite limited opportunities in Northern Ireland for professional boomwhacker-ists, music bingo champions, lords of the circle-dance and maestro story-singers, our Children's Department is still of unrivaled quality. 
"Great teachers who really believe pupils are why they teach. They also get the best from them at all levels. Nothing is too much trouble including coming to the exams. Well done on your first 6 months I know you will continue to grow."  -Kathie Walker
"MFNI is a welcome resource offering music tuition in Belfast from birth to 100. I'm very happy with the tuition my young daughters are receiving with Miss Becca and Kindermusik and have noticed developmental advances in both of them. More classes, please!"  -Carol, Newtownabbey
MusicFirst NI (Charity No. NIC104806) 46 Botanic Ave, Belfast BT7 1JR