Miss Sophie Giraudeau (Singing)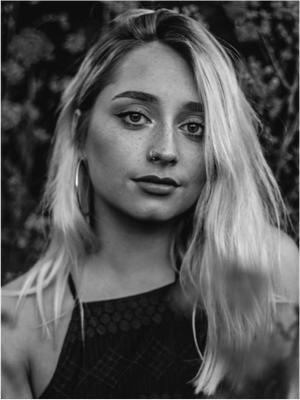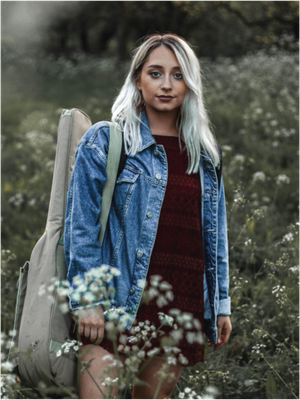 Miss Sophie Giraudeau BMus (Hons) DipLCM
Phone: 07403 040200
Email: sophiegiraudeau@icloud.com
In-studio Lessons offered on Wednesday, Thursday & Friday
Sophie has been passionate about music from a very young age, singing at church events, choirs and festivals from the age of seven. She stared in her first lead role, age nine, when she played, Minnie Fay, in Fortwilliam Musical Society's, "Hello Dolly." Sophie spent 5 years in 'Fusion Theatre Company' where she was part of seven different musical productions including Les Miserables, Phantom of the Opera, The Mikado and Miss Saigon. The extensive on-stage experience created a talent for acting and widened her musical theatre knowledge and repertoire considerably.  Sophie has won numerous awards for over the years for her classical singing, these include, the "Supreme Vocal Championship" and "Musician of the Year" at Portadown music festival in 2018 as well as "Voice of the Festival" at Portstewart Festival in 2018.
Being part of a 'Jazz meets Pop' band has meant that Sophie has extensive knowledge of Jazz music. As well as this, she has a considerable amount of songwriting experience from writing a handful of original pieces every month with her band as well as taking a 'songwriting' module with singer-songwriter Duke Special and a 'composition' module with contemporary composer Simon Mawhinney. Being part of a band has allowed Sophie to become increasingly aware of the gigging scene in Belfast as well as providing her with recording experience, which she is more than happy to share with her pupils who are interested.
Studying Music throughout school and now has completed her Bachelors of Music from Queens University Belfast with First Class Honours, Sophie is a hard-working, enthusiastic performer and teacher who is passionate about helping students reach their goals and improve their vocal abilities.
With no restriction to any particular genre, Sophie brings a stylistic approach to every lesson, catering for everyone from Classical, to pop, to folk, to jazz and much more.
In my lessons I focus on many different aspects of singing…
Extensive work on breath support, focusing on how to get a 'full breath' in order to aid the control of pitch and dynamics.

Basic Posture advice and exercises.

How to safely and effectively warm up the voice.

Key tips and techniques on how to maintain a healthy voice.

Frequent encouragement to improvise; venturing into song writing for those who are interested in this area.

How to evaluate your performance and build your overall confidence.

Sight Reading and basic score knowledge.

How to hold the head and position the velum (soft palate) and larynx (voice box) in order to achieve the best tone support and rounded vocal sound.