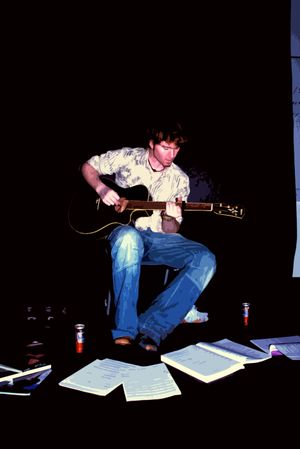 Mr Garvin Clements (Guitar & Theory)
Mr. Garvin Clements FdMM HNDip
Phone: 078 4268 2075
Email: garvinclements@gmail.com

In-studio Lesson offered on Monday, Thursday & Saturday

A guitarist, songwriter, producer, and founding member of the critically acclaimed trio Decomposing In Paris. Garvin Clements teaches guitar (both acoustic and electric) and music theory, with a preference for modern music. Garvin regularly performs his own material at gigs, festivals, and live broadcasts (Radio 1, GiftedLive etc.). 

Guitar lessons with Garvin take a holistic approach to the instrument, refining technique, whilst exploring the instrument against the context and backdrop of different styles, encouraging creativity and individuality, as he tailors a syllabus to meet the student's musical interests.

Although not required to do so, students who want to take graded exams can do so at MusicFirst NI. Gavin highly recommends the syllabi offered by The Registry of Guitar Tutors, or the Trinity Rock & Pop syllabus. This gives students a wide variety of options, allowing them to gain qualifications by learning classic songs from a range of esteemed artists and bands (from Johnny Cash to Radiohead).

Garvin teaches Music Theory from the very foundations, to beyond Grade 8, introducing students to a wide and exciting variety of techniques, enough to broaden almost any musician's repertoire. Music theory is so much more than scales and rhythms, it's the language of music. Lessons are available in classical or popular styles, each with their own focus. Beyond Grade 8, Garvin helps students to expand their ability to articulately communicate through arranging, orchestration, and some of the most interesting compositional techniques used today.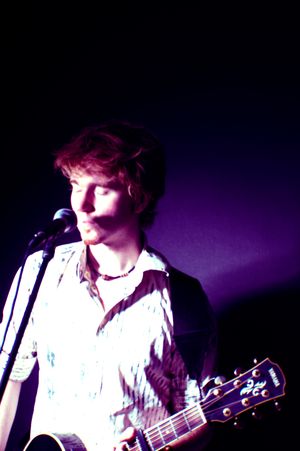 What his students have to say...
Mark Bingham (Grade 8 Distinction) 
"Just 18 months ago I didn't know my major scale from my minor scale but I had set a challenge for myself and for this I needed help. Garvin Clements is an exceptional teacher, his wealth of knowledge and obvious passion for the subject kept me engaged in my studies. Any question I may have had, or any difficulty I may have been in, he could always break it down into something I could process. With his calm demeanour he is not the kind of teacher who will punish you for mistakes, rather he will seek to find the solution as to why you made the mistake in the first place, and encourages you to build a solid foundation in all aspects of popular music theory. I always looked forward to and enjoyed each lesson, whether it be learning a new scale, or improving my rhythm notation, it was never a chore and I could dictate the pace at which we progressed. I have now passed my Grade 8 examination with Distinction, with a bit of hard work and an engaging learning atmosphere with Garvin I can safely say that I would not have been able to achieve what I did without him. I thoroughly enjoyed my time with Garvin and if you have an interest in studying popular music theory in an engaging and stimulating atmosphere do not hesitate, you will go through a very enjoyable and worthwhile experience."
Gary Stevenson (Grade 6 Distinction)

"I'd recommend him to anyone interested in learning about music."


Guy Taylor (Grade 5 Distinction) "I had never taken much of an interest in music theory and had never attempted an exam but after a few months of lessons with Garvin I was able to achieve a Distinction in Grade Five, and havebeen inspired to continue my studies in this field. I would put this down to his engaging andinformative approach, and his knowledge and clear passion for the subject."
MusicFirst NI (Charity No. NIC104806) 46 Botanic Ave, Belfast BT7 1JR